Our Top 5 Marketing Trends for 2018
With 2018 fast approaching we have been exploring New Marketing trends to look out for in 2018.
Here we discuss the 5 trends we believe will be the most influential next year. Let us know your thoughts…
Augmented Reality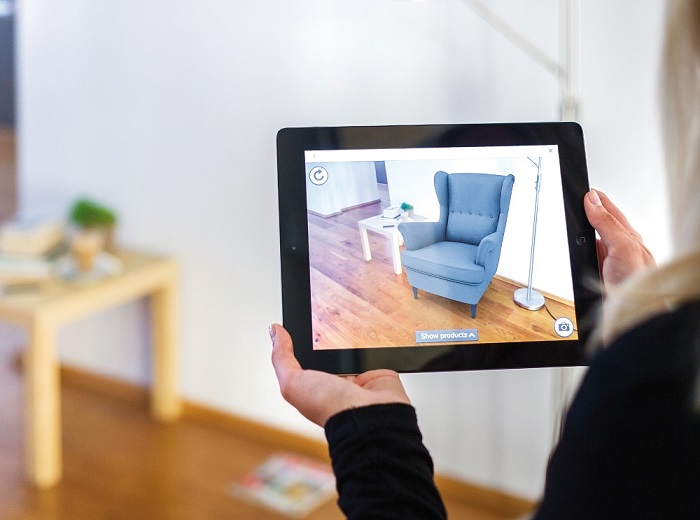 Augmented Reality is a fascinating way of enhancing a version of reality, created by overlaying digital information onto an image.  It allows consumers to not simply imagine but actually see potential purchases & designs in 'real life', aiding quicker and slicker purchasing.
Brands are quickly jumping on board. IKEA has rolled out an App called Place, which allows customers to preview furniture in their homes before they buy, increasing conversion and customer satisfaction.
This year the new iPhone 8 and iPhone X have also launched with new augmented reality experiences, which will inevitably encourage social media channels to follow suit with new ways of integrating AR onto their platforms.
There is a wide selection of Augmented Reality tools readily available to help businesses achieve 3 main goals:
Streamline and drive sales
Increase engagement
Connect Print & Digital mediums
With Brands finding it difficult to stand out from the crowd, Augmented Reality is being recognised as a powerful tool within the Marketing world.
Here, at Local Pages we can offer iSmart Photo Augmented reality, technology which allows videos and slideshows to appear through your printed adverts. If this is something you would be interested in finding out more about, don't hesitate click here to get in contact with us today.
Chatbots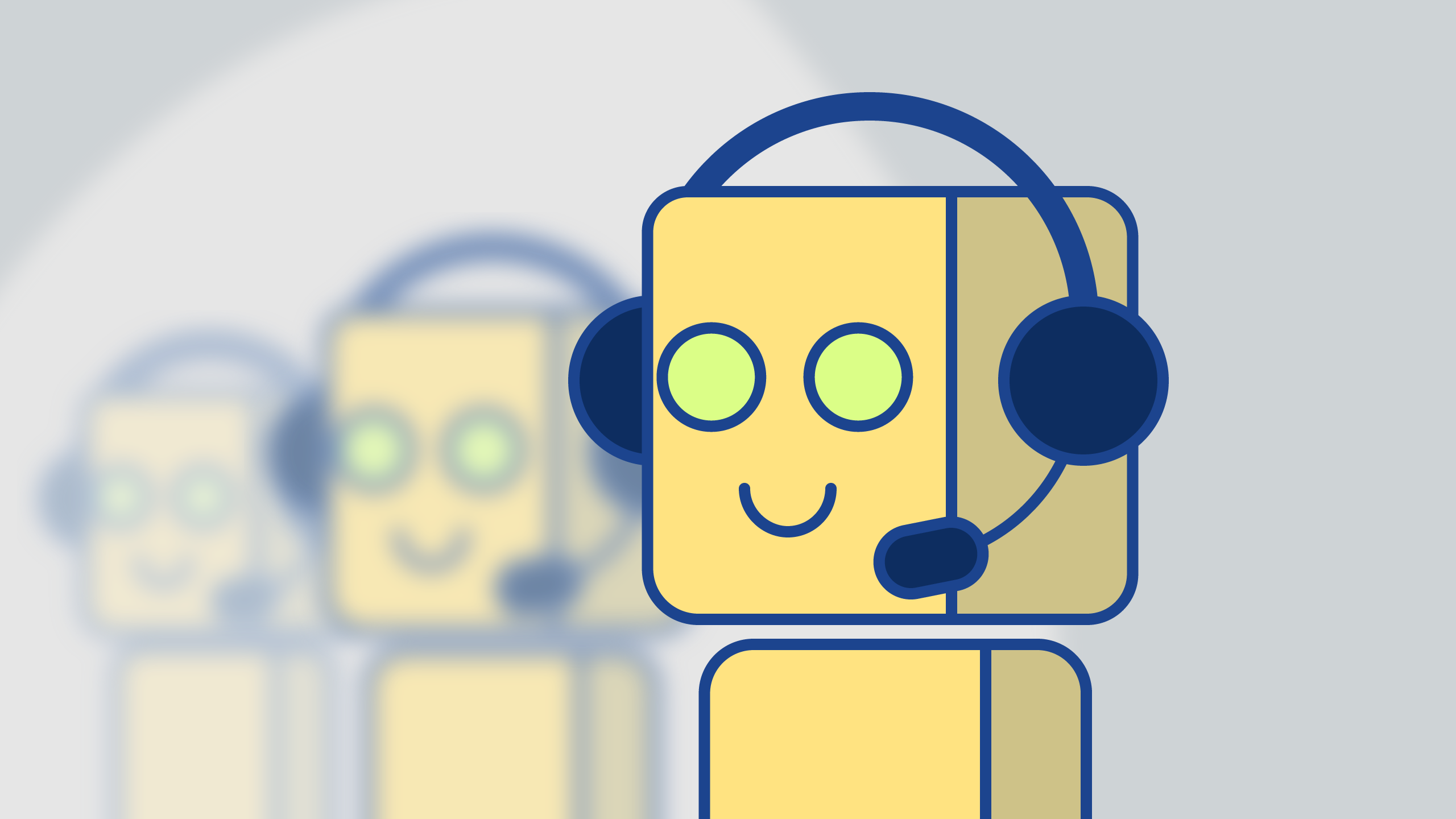 Chatbots are providing customer interface which is instant and can be accessed 24/7, and they are quickly proving to be a successful marketing tool.
The instantaneity of the Chatbots has proven to be popular in a world where customers want issues solved quickly and all answers supplied immediately. These instant messengers save both time and money.
Chatbots also enable businesses the opportunity to customise their own 'Brand Voice' and send personalised messages directly to their users/clients, for a truly personable approach, rather than it feeling as though you are conversing with a robot.
In addition, business profitability can also be targeted, with Chatbots providing the opportunity for swift, easy transactions. 47% of consumers have already expressed they would buy directly from a Chatbot (HubSpot, 2017), with 26-36 year olds willing to spend up to £481.15 with a business via a Chatbot interaction (ubisend, 2017).
Between 2016 and 2021 Chatbot marketing is expected to grow at a compound rate of 35.2% (Marketsandmarkets, 2017), so expect to see a lot more Chatbots popping onto your screens!
If you are interested in finding out more about Chatbot Marketing for your Website click here to get in contact with us today.
Videos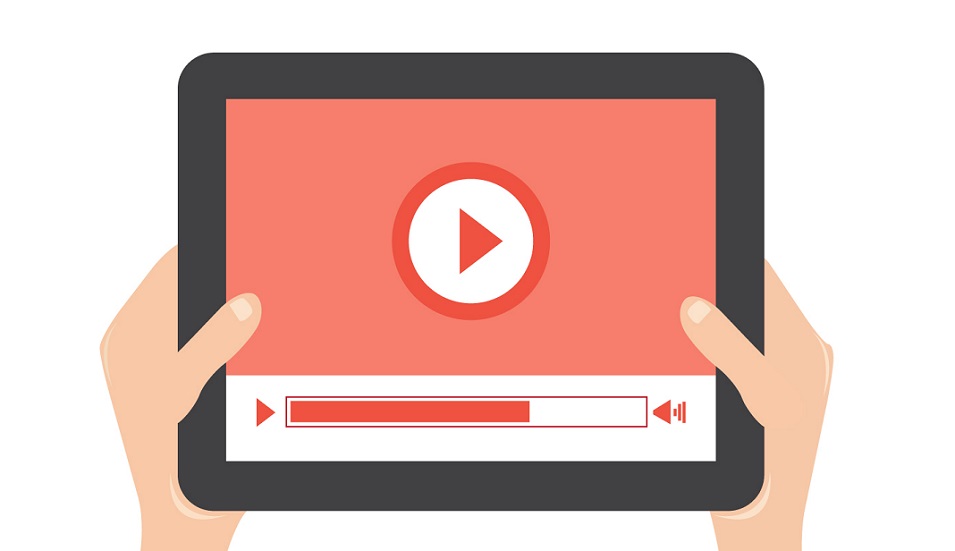 The way in which we consume video is changing. Video is quickly becoming the number one fastest growing Ad format in the world and has been doubling Year on Year. By 2020 it has been estimated video will make up 80% of all online consumer internet traffic, becoming the closest medium you get to a face to face conversation with your target audience (smartinsights.com)
As with Augmented Reality, Video Ad platforms are helping Brands stand out from the crowd, and allowing for a longer and conceivably more emotionally driven connection with their audience.
If you are looking at creating a company Video we can help you design, plan and produce one here at Local Pages.
Social Media is also a great platform, allowing businesses a quick and easy way to upload videos and reach a wider audience. We offer social media management packages to support your social media needs, and ensure you are offering up to date and relevant content to get the most out of your social media advertising.
Click here to get in contact with us today about your Video and Social Media needs.
Geofencing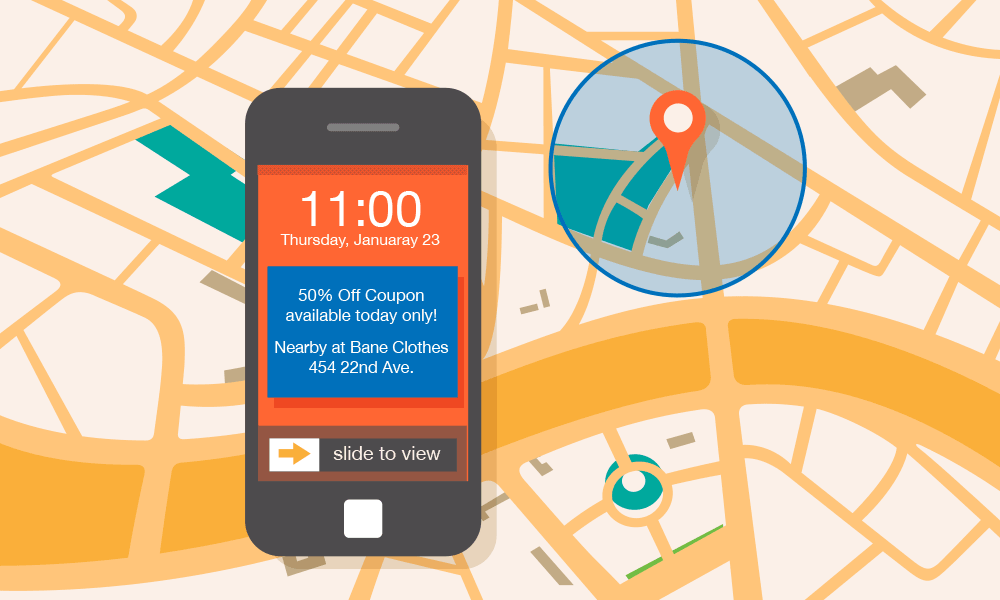 Marketers have already been seeing the benefits of Geofencing technology, which allows the collection of information from consumer mobile devices. The technology allows marketers to learn a lot about their audience and in turn allows for businesses and services to target customers in 'real time' i.e. sending a promotional message to the customer when they are within a 1 mile radius, or have been searching their website.
This form of targeted hyper-local marketing will increasingly grow more popular and influential, especially for smaller, local businesses who want to engage with only the most relevant local shoppers who are most likely to spend.
According to plotprojects.com, the click-through rate of Geofencing notifications on Androids is 13.6%, which by far exceeds that of generic push notifications, which are only 2%. This indicates sending relevant notifications at the most opportune time encourages increased interaction.
We truly believe in the power of local marketing and have seen this first hand. As experts in the local marketing business, we have proven that our specialised local marketing generates more leads creating higher conversion rates. Click here to find out more about all our products & services.
Personalised Content 

We are expecting to see a growth in personalised content within digital Marketing in 2018. Businesses have already begun to see the benefits of personal call to action marketing. StubHub, an online ticket exchange owned by eBay, reported a 42% improvement when users were given a personalized call to action (accountexnetwork.com).
Personalised content is also best used when different content is targeted to different types or groups of visitors based on their behaviour or other factors. Consumers have different intentions when visiting brands online, and having the ability to appeal to a wider range of people by tailoring digital content to personally appeal strengthens engagement with customers and can have a direct impact on website traffic and ongoing engagement.
As it happens, using Personalised Content doesn't just mean customers are more likely to engage and buy your products they are also willing to pay more for them too! Consumers truly value a great personalised experience. If that means paying a little more, so be it. A survey from the content marketing institute suggests that 77% of customers will recommend, or pay more for a brand that provides a personalised experience. The better and more personal the experience, the greater the customer's willingness to spend money on it. If the experience feels exclusive enough, customer will be willing to pay exclusive prices (digitalmarketingmagazine.co.uk).
To find out how we can help you with Personalised content for your business website click here to talk to one of our team members today.
In summary, Marketing is becoming ever more complicated, strategic, personable, engaged, technologically advanced and altogether essential to businesses both large and small.
With over 200 years of industry experience we are experts in marketing, generating millions of new leads for our customers over the past 38 years. We can offer you advice on all your Marketing needs, so do not hesitate to contact us today for a friendly consultation with one of our team.
We recommend having a peek on https://www.hubspot.com/marketing-statistics . It makes for a really interesting read, highlighting how powerful & effective Marketing tools can be!
Leave a comment on Top 5 Marketing Trends for 2018
Categories Blog, Business Tips, Marketing