Everyone now looks at reviews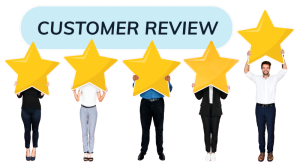 Don't try and kid yourself that your customers don't go online and research your business before they make a decision. They do. The days of customer loyalty are almost over as customers more than ever consider all the various options open to them. According to the Office of National Statistics (ONS), in 2020 an average of 46.6 million people in the UK access the internet on any given day and only 7% of households in the UK do not have wi-fi.   
Customers will research your business to ensure you can: solve their problems, carry out any work to a high standard and can be relied upon. Reviews are the modern-day equivalent of a 'word of mouth' recommendation. They are independent of you and your website are therefore given a high degree of trust.  
*
Search Engines love them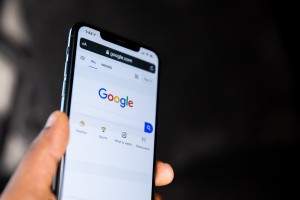 Search engines also take into consideration your star rating, and voice activated smart speakers like Alexa, Siri and Google use them to decide who to recommend when being asked for a 'plumber or builder near me.'  
*
Dealing with bad reviews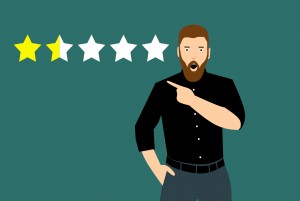 The reality of reviews is that most people leave them if they are very happy or wish to complain. You seldom get a review that falls between the two. Obviously you wish to obtain as many positive reviews as possible, but even negative reviews can be turned around to a positive advantage if you deal with them in the right way. This involves staying positive and professional and not trying to deal with the issue in the public domain. An example would be to say, 'Sorry you feel you had a bad experience with us. This isn't something we often get but would like to sort this out with you. Please get back in contact…etc. Showing a potential customer that if something does go wrong then you are easy to deal with and will not shy away from an issue is as important as lots of 5* reviews.  
*
Google My Business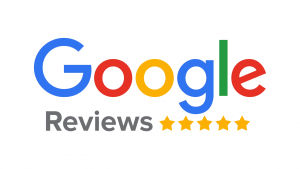 One of the most powerful review sites, and one we recommend, is Google Reviews. Google Reviews are highly trusted, have a positive impact on Search Engine Optimisation and are displayed alongside Google's search results. To obtain Google Reviews, you simply need a Google My Business account.  
If you don't already have a Google My Business (GMB) account, set one up.  
Once set up you can download a link that will take your previous customers straight to the review section of your GMB page where they can read previous comments and leave reviews of their own.
*
Tips for getting great reviews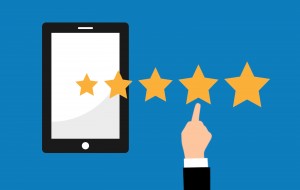 To achieve the maximum number of high scoring reviews we suggest the following:  
Put links to your GMB reviews on all pages of your website.   
Include the GMB link in your emails and any social media posts where it is appropriate.  
Ask every customer to leave a review. You'll be surprised how many will do it. By inviting reviews, you are telling your customers that you are proud of your work and can be trusted. It's a good idea to have business cards or flyers printed with instructions on how to leave a review. These can be left with customers on the completion of any job.  
If a customer hasn't left a review after a couple of weeks, contact them to make sure they are still happy with your work and politely ask them to leave a review.  For example, a double-glazing company, known for its high level of customer service, followed up every job after a couple of months and inspected the work they had done. This simple act of 'caring' for the customer generated many positive reviews and recommendations  
Create a customer service questionnaire for customers to fill in when the work is completed. Use this information to inform others of how well you carry out your work. For example, most people employing tradespeople consider tidiness and cleanliness as being important. To say that 96% of your customers gave you 5/5 for cleanliness would be a highly advantageous selling point. 
Make sure that all reviews are honest and genuine and don't forget to thank customers for leaving a review or filling out a questionnaire.   
*
For help with Google My Business, reviews, questionnaires, business cards, leaflets & flyers – Call 0117 923 1122, email sales@localpages.co.uk or book an appointment with the Local Pages Lead Generation Team below. 
*
*
*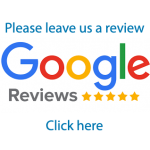 Categories Blog, Business Tips, Help & Advice, Marketing, Small businesses