When we last talked about work space on the blog. We were day-dreaming about our ultimate Local Pages office. This week we're looking at inspiration for that all important home office. Many of our clients are busy running their businesses during the day and then complete all the paperwork surrounding that business from home. Wouldn't it be nice to have an inspiring and calming space to get productive in?
Monochrome Clean Lines
We love how super-sleek this space is. Monochrome mixed with the wooden floor creates a laid back, streamlined space to work in.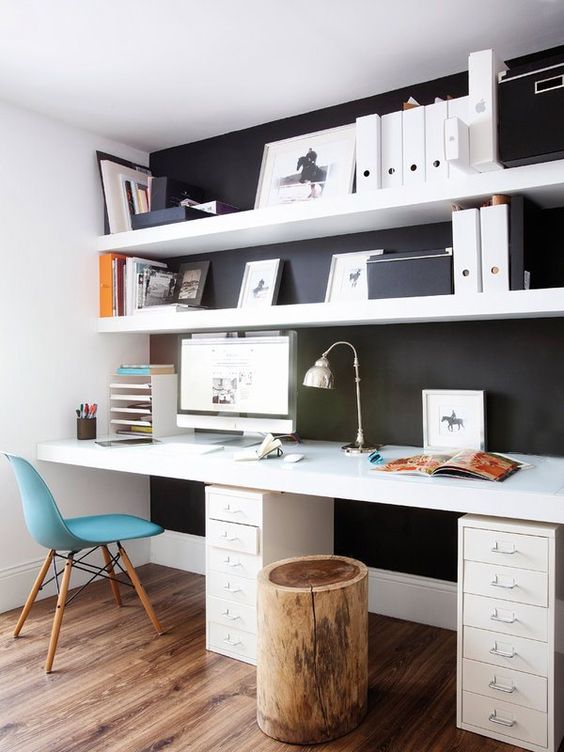 Creative Corner
Maybe you don't have an entire room of your home to dedicate to a home office (we know the feeling!), you can still make a corner of the room feel put together and inspirational.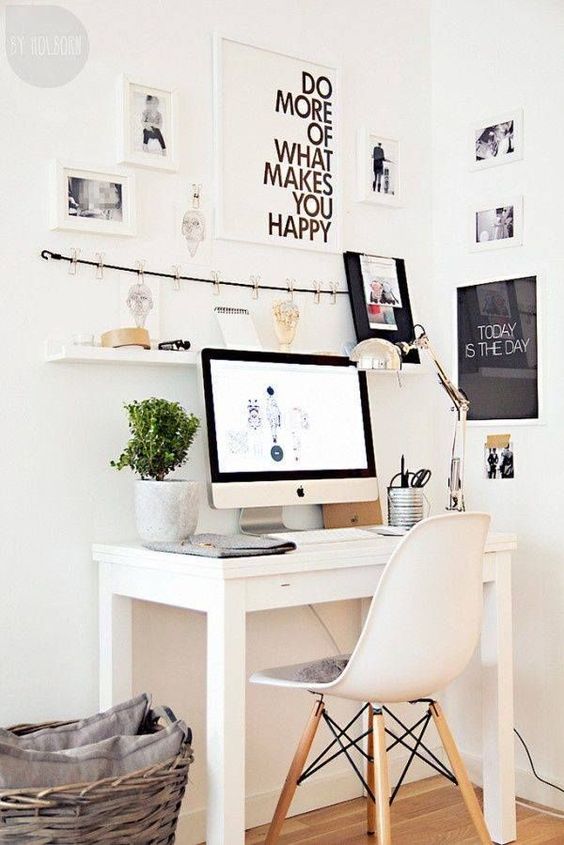 Light and Bright
Just look at all those windows surrounding the desk. Natural light in a work space is high on our home office lust list. And the plant too.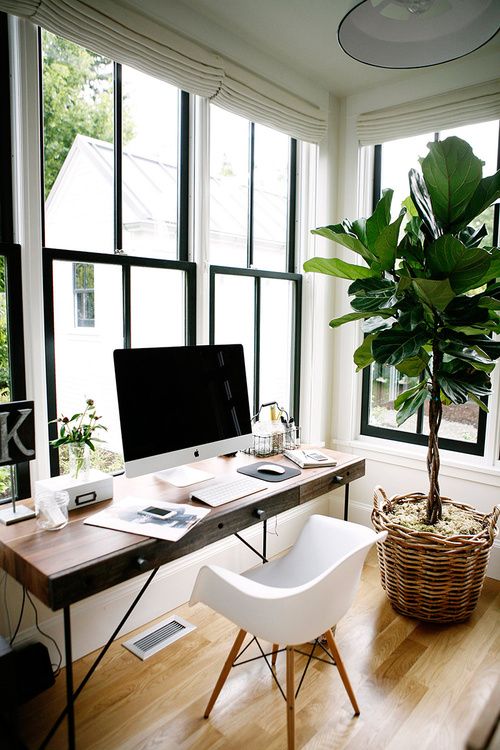 The Executive
Leather chair, dark panelling, bookshelves? Check, check, check. We love this modern take on executive chic.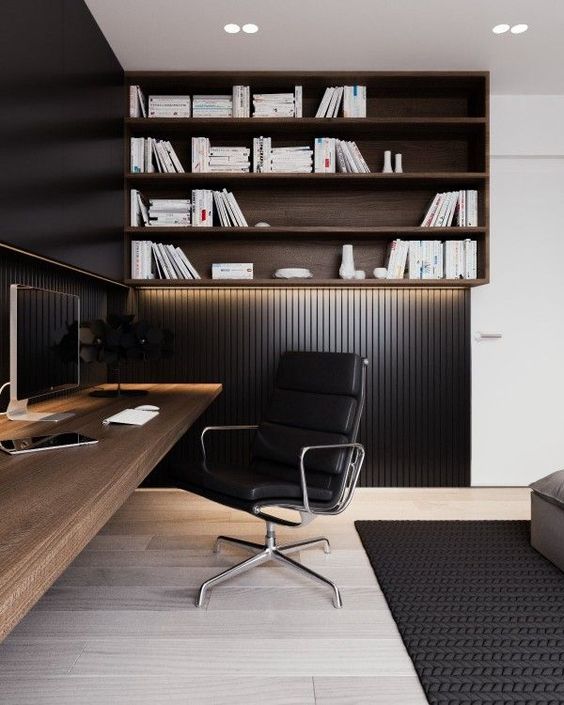 Space for Two
Maybe you need a space for you and a partner to work side by side. An office for two is quite common these days as businesses become more open to working from home and more of us are taking the plunge and starting our own ventures.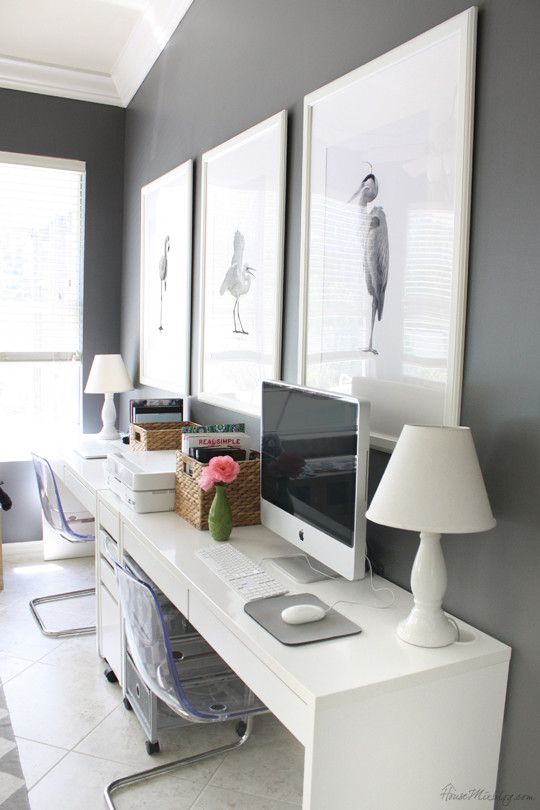 What does your home office space look like? Are you tempted to put some effort into creating something different? We would love to hear from you – comment below!
Categories Business Tips, Office Designs, Small businesses