The Coronavirus has had a massive impact on local businesses throughout the country and the consequences have been especially felt by SMEs and the self-employed in the areas we serve. As a small family business employing 18 people, we recognise the current challenges faced by many of our loyal customers and wish to support you in whatever way we can.
We don't know when the current situation will end, but we must all remain positive and be ready to take advantage of the opportunities that will arise once the lockdown is lifted. The truth is, people still want your products and services even if you can't currently supply them. This means that once the restrictions are over, demand for your products and services will be even higher.
For this reason, we are putting the following initiatives into place to help your business in the short term while generating enquiries for the future: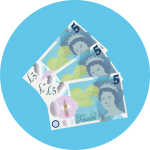 Extended Payment Terms
Where possible we will offer extended payment terms to help with cash-flow while your business is temporarily on hold.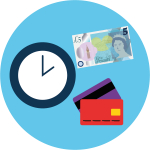 Deferred Payment Terms
Normally we would expect payment with your order. However, due to the current circumstances and the pressures that some of our customers are experiencing due to cash flow, where possible we will defer payment from the time of booking your order until the Little Blue Book goes to print.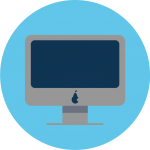 Free Digital Consultation A no-obligation review of your online presence with suggestions regarding how you use your website and social media channels to grow your business in the future.
Call the team on 0117 9321122 to book an appointment.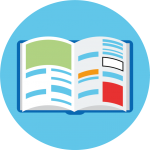 Increased Promotion of our Little Blue Book
We are increasing the amount of promotional activity aimed at users. We strongly believe that people buy from people they know and trust. That is the reason we publish our Little Blue Book.
For over 40 years, people have trusted the information within it and the businesses it recommends.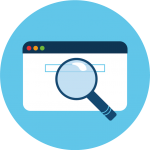 Increased Promotion of www.localpages.co.uk
We are increasing our online promotional activity which will greatly benefit our online advertisers especially those with enhanced and premium listings. With the cost of Google and Facebook advertising rocketing at the moment, our online search directory offers an even better return on investment.
The current situation is not going to last forever and it is important that all businesses prepare for when the restrictions are lifted. Local Pages is in a unique position to help. For those that wish to hit the ground running, our online search directory can generate leads at a fraction of the price of Google and Facebook. In the long term, our trusted Little Blue Books are still being updated and delivered to ensure your business details are at your potential customers' fingertips as and when they are required.
Finally, we would like to take this opportunity to thank you for your continued support and the kind messages that we have received during the past couple of weeks. As mentioned earlier, we are a family business and we look upon all our customers as members of our extended family, without whom we wouldn't be able to continue serving your community. Stay safe and if we can be of any further assistance please let me know.
With my best regards
Dan Bernard
Managing Director
Click here for the latest government advice on Coronavirus.
Click here for the latest government advice for employers and businesses
Click here for details of the Coronavirus Business Interruption Scheme
Click here for details regarding the Small Business Grant Fund
Happy to help.
Get in touch with one of the Local Pages Team today:
0117 932 1122
Categories Blog, Help & Advice, Local Pages News