Testimonials
---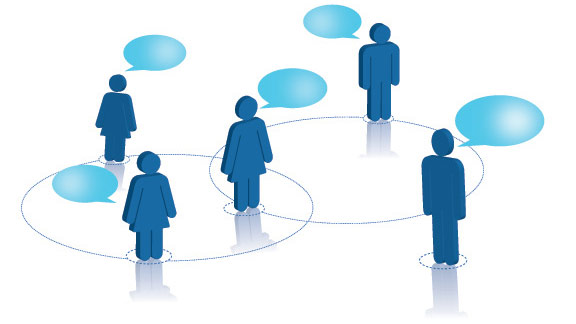 I've worked with Local Pages for the past 10 years now, and I can honestly say that their Little Blue Books work. Local Pages are my main source of advertising, and as I track all of my leads, I know that I get around 10 per week from their Little Blue Books. I've tried many forms of advertising, both print and online, and find Local Pages to be one of the best publications in the areas I cover, which is Worcestershire, Herefordshire, Monmouthshire, Somerset & Wiltshire.

We contacted Local Pages when we were looking for some innovative ideas to help us build our market presence amongst jobseekers and to cement our brand within existing client base. We were immediately impressed with their approach, asking questions and understanding our ethos instead of trying to impose an 'off the shelf' set of ideas. They came up with good ideas, giving us some useful guidance on what fitted our brand, and also some neutral advice on what had worked for previous clients and backed this up with evidence. They delivered on both the creative side and also the production, within the agreed time frame and within budget. Overall we are very satisfied with the work done and anticipate using them again in the future.

Excellent Book! Get at least 95% of my work from this directory.

Local Pages is the most effective advertising we do.

Local Pages is my only avenue for gaining new customers. Thank you, for you and your team.

95% of our customers are from Local Pages! The local paper is too expensive and we have had no response when we have tried it.
70% of my work comes from Local Pages. Local Pages is better than any other advertising i do.

I don't do any other print advertising. Local Pages is the only print advertising I need.

I think your booklet has been great - it's certainly worked for me, particularly from older customers who much prefer paper directories.

I do not do any other advertising, all my business comes from Local Pages.

Many thanks for producing the best "little blue book" as my many customers call it, it certainly isone of our best performing advertising mediums

Local Pages are a very polite & professional Team. They are quick to respond to any text or emails which was I sent, Dan even took text after hours, which was a great help to me. Derek came around to see me & was really polite & helpful answering any questions I had. I highly recommend Local Pages for any of your advertising and website needs.
Renewal time again, for our favourite 'Blue Book'. Local Pages has really worked for "Maison Design" over the last 30 years. A first choice for anyone!

I do appreciate your immediate attention to our business and current advertising. I look forward to your ideas and am sure we will continue with Local Pages as our main advertising in our current areas

Just wanted to say thanks so much for your help. We have had more leads than in a year with yell.com. Definitely be re-using your company

Local Pages have done a fantastic job on my new website! From design to going live, the service is excellent! It does make my small business seem a bigger business now!

After my recent visit from Local Pages I found them very professional in the design of our website. They kept me informed at all stages of development and made adjustments for me to my requirements resulting in a very good looking website.

Local Pages is very handy, we use it all the time. New business always seems to come from this book.
Local Pages works really well for our business

Very pleased with the response from Local Pages, actually had more work from Local Pages than any other directory.