Testimonials
---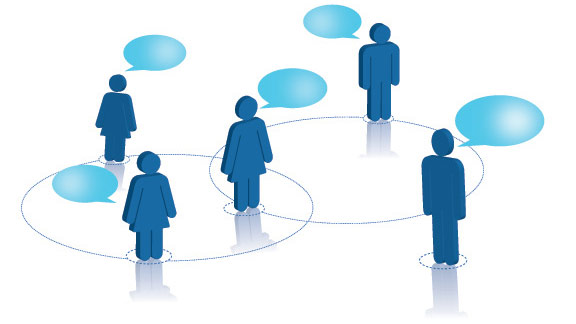 Local Pages works really well for our business

Local Pages is very handy, we use it all the time. New business always seems to come from this book.

I do not do any other advertising, all my business comes from Local Pages.

I've worked with Local Pages for the past 10 years now, and I can honestly say that their Little Blue Books work. Local Pages are my main source of advertising, and as I track all of my leads, I know that I get around 10 per week from their Little Blue Books. I've tried many forms of advertising, both print and online, and find Local Pages to be one of the best publications in the areas I cover, which is Worcestershire, Herefordshire, Monmouthshire, Somerset & Wiltshire.

We contacted Local Pages when we were looking for some innovative ideas to help us build our market presence amongst jobseekers and to cement our brand within existing client base. We were immediately impressed with their approach, asking questions and understanding our ethos instead of trying to impose an 'off the shelf' set of ideas. They came up with good ideas, giving us some useful guidance on what fitted our brand, and also some neutral advice on what had worked for previous clients and backed this up with evidence. They delivered on both the creative side and also the production, within the agreed time frame and within budget. Overall we are very satisfied with the work done and anticipate using them again in the future.

Many thanks for producing the best "little blue book" as my many customers call it, it certainly isone of our best performing advertising mediums
I am delighted to say that I've used Local Pages for nearly a decade through different companies and through MFS Fire & Security for the last 3 years. They have supplied and re-designed not only our marketing material but also important documentation that forms part of our customer experience. The Local Pages team is great to work with and they are consistently producing new, professional, fantastic looking ideas and are patient with those of us who can be difficult in explaining the vision. This always creates an excellent end product of the highest quality. I highly recommend their services and look forward to many more years working on new ideas to promote my company.

Local Pages is my only avenue for gaining new customers. Thank you, for you and your team.

Just wanted to say thanks so much for your help. We have had more leads than in a year with yell.com. Definitely be re-using your company

Local Pages are a very polite & professional Team. They are quick to respond to any text or emails which was I sent, Dan even took text after hours, which was a great help to me. Derek came around to see me & was really polite & helpful answering any questions I had. I highly recommend Local Pages for any of your advertising and website needs.

Excellent Book! Get at least 95% of my work from this directory.

I don't do any other print advertising. Local Pages is the only print advertising I need.
The Local Pages adverts consistently pay for themselves year after year. I will definitely be renewing my advert with you.

I do appreciate your immediate attention to our business and current advertising. I look forward to your ideas and am sure we will continue with Local Pages as our main advertising in our current areas

We have now been customer of Local Pages for 3 years, I can honestly say the level of support and advice we have had whilst moving forward over the 3 years has been fantastic. The performance of the actual adverts in the books has grown each year beyond predicted performances. I can strongly recommend placing an advert within your local directory as it works!! The team listen to positive feedback and I have actually had my advert amended several times over based on our thoughts and customer feedback.

I have used Local Pages now for some years, and it has proved to be the best investment I have maderegarding advertising my Pest Control Business. So much so that I have increased my Investment and have placed new ad's in the Forest of Dean andChepstow books and will be doing some other books in the near future. The advice and help I have received from Derek and the Local Pages staff has been 5 star. Cannot recommend them highly enough.

Renewal time again, for our favourite 'Blue Book'. Local Pages has really worked for "Maison Design" over the last 30 years. A first choice for anyone!

Local Pages is the most effective advertising we do.
I signed up with Local Pages last year and have been pleased with the business generated through it. This year I decided to increase my package by taking advantage of the local search site option and customers have mentioned they found me on line via the Local Pages search site as well . I have had brilliant support and advice from the Business Development Team."

We found Local Pages very helpful, courteous and knowledgeable when it came to building our website. They helped us fine tune our idea, which in turn created a bespoke website which stands out from others within our market. They were quick to reply when queries were raised and efficient in turning work around. That coupled with great cost effectiveness and great results means we would have no issues recommending Local Pages for any future website creation. Special praise goes to Sam Bray who was excellent throughout the entire process. Please see link to our website: www.daviesarchitecturalservices.co.uk