10 matches found for Drain & Sewer Clearance in Burnham On Sea
---
Burnham-on-Sea
• Plumbing&nbsp • Central Heating&nbsp • Drain Clearance&nbsp
No 1 PHD specialise in Plumbing, Heating and Drainage and have a 24/7 emergency call our service. We can lay new drains and pipes, clear blocked drains using high pressure jetting/rodding and can conduct CCTV surveys. We install and repair radiators
Read More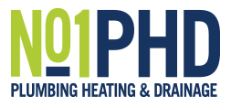 Plumbers
Central Heating
Drain and Sewer Clearance
Radiators
Home Improvements
Bathrooms
Showers
Wet Rooms
---
Drain and Sewer Clearance
---
Drain and Sewer Clearance
---
Drain and Sewer Clearance
---
5
Drain and Sewer Clearance
---
AMS Drain Services Ltd
---
Cheddar
Covering the South West region we are a Bristol based drainage specialist. We work for domestic/commercial and industrial clients. Offering a prompt 24/7, 365 day service. We are certified & accredited to deal with liquid waste in all environments.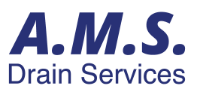 Drain and Sewer Clearance
Drainage Services
Septic Tanks
Waste Disposal
---
Tel: 0117 9314087

Mobile: 07860 872507
Septic Tanks
Drain and Sewer Clearance
---
Mobile: 07836 668158

Tel: 01749 675882
Andersons Waste Management Ltd
---
The Transport Office, Backfield Farm, Rangeworthy, BS37 9XD
Andersons Waste Management Ltd is a family run waste management and drainage company specialising in liquid waste removal, liquid waste treatment and drainage - both domestic and commercial customers. Call today to find out how we can help you.

Drain and Sewer Clearance
Septic Tanks
Waste Disposal
---
Tel: 01934 419599

Tel: 01454 22288
Drain and Sewer Clearance
---
Septic Tanks
Drain and Sewer Clearance
---