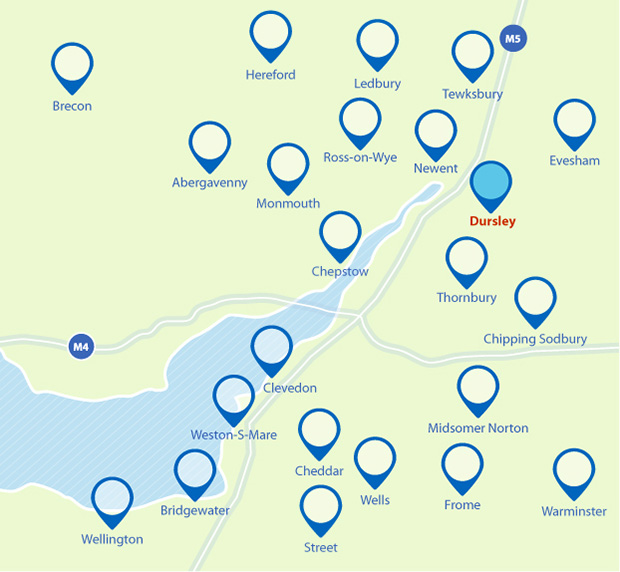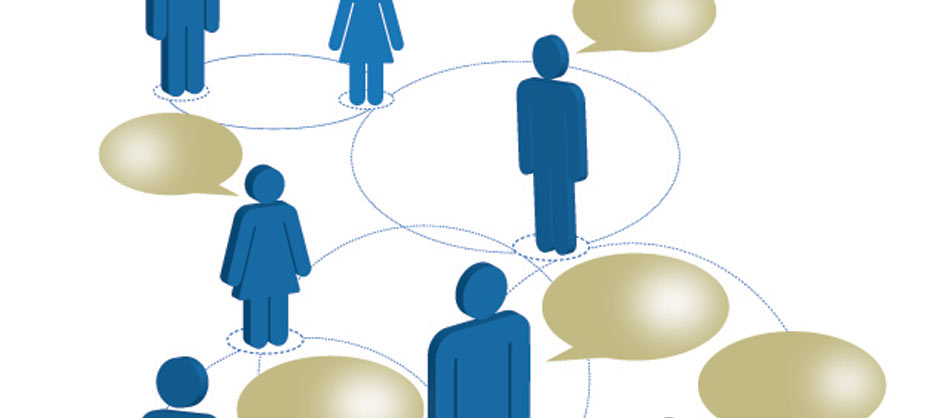 Terms & Conditions
Terms of Use
TERMS OF ACCESS
Introduction
Thank you for accessing localpages.co.uk this Website. This Website is operated by Local Pages Limited.
When you access this Website or use any service offered by us on it (the Service) you will be subject to the following terms (these Terms). They apply to you and, if you use this Website for commercial reasons, they will also apply to the company or organisation for whom you work. Please read these Terms before using this Website.
Unless explicitly stated otherwise, any new features that augment or enhance the current Service shall be subject to these Terms.
Acceptance of terms
By using this Website you signify your acceptance of these Terms in return for which we grant you access to the Service. If at any time you do not wish to accept these Terms then you should not use this Website.
From time to time we may change these Terms. Accordingly, please continue to review these Terms whenever accessing or using this Website. If we change these Terms then we will endeavour to post a notice on this Website drawing the changes to your attention.
We reserve the right at any time and from time to time to modify or discontinue, temporarily or permanently, the Service (or any part thereof) with or without notice. You agree that we shall not be liable to you or to any third party for any modification, suspension or discontinuance of the Service.
Advertisers
Any dealings between you and any advertisers found on or via this Website, including the payment for, and delivery of, products or services, and any other terms, conditions, warranties or representations associated with such dealings, are solely between you and the relevant advertiser. You agree not to hold us liable for any loss or damage of any kind incurred as a result of any such dealings.
We expressly disclaim any responsibility or liability for any damage, loss or injury arising out of:
* the activities of any advertiser
* the goods or services offered or the content displayed by any advertiser
Download rights
The content of this Website (the Content) is provided to facilitate your use of the Service. You acquire no rights or licences in or to the Website and/or the Content other than the right to use them to facilitate such use.
You may not offer for sale or sell the Content or any part thereof. You may not use the Website or the Content to construct a database of any kind, store the Website (in its entirety or in any part) in databases for access by you or any third party, or distribute any database websites containing all or part of the Website. Intellectual property
This Website, including the Content, is protected by copyright and/or other proprietary rights. The Content may include content owned and controlled by advertisers, suppliers or other third parties and licensed to us. All individual descriptions, specifications, images and other elements making up this Website may be copyright works. You agree to abide by all additional copyright notices or restrictions contained on this Website.
You have no ownership rights or licences in any of our trading names, trademarks or in the Content except for the right to use this Website and to download and use the Content in accordance with these Terms.
You agree to email us at info@localpages.co.uk as soon as you become aware of any unauthorised use of this Website by anybody, or of any claim that this Website, or any of the Content, infringes any copyright or other rights of any other party. We may, in appropriate circumstances and at our discretion, remove or disable access to material on this Website that infringes the rights of others.
Accuracy of information
While we have endeavoured to ensure the accuracy of the information accessed via this Website, you acknowledge and agree that much of such information has been provided to us by third parties and that we therefore cannot guarantee or give any warranty as to its accuracy, timeliness or completeness. Under no circumstances will we be liable in any way for any loss or damage of any kind incurred as a result of the use of any Content posted, emailed or otherwise transmitted via the Service.
Disclaimer of warranties
THIS WEBSITE, THE CONTENT AND THE SERVICE ARE PROVIDED "AS IS" AND "AS AVAILABLE" AND ALL WARRANTIES OF ANY KIND ARE EXCLUDED AS FAR AS IS PERMITTED UNDER APPLICABLE LAW INCLUDING (BUT NOT LIMITED TO) THE EXCLUSION OF WARRANTIES OF TITLE, SATISFACTORY QUALITY, FITNESS FOR A PARTICULAR PURPOSE AND NON-INFRINGEMENT OF PROPRIETARY OR THIRD PARTY RIGHTS.
WE MAKE NO WARRANTY THAT
(i) THE SERVICE WILL MEET YOUR REQUIREMENTS
(ii) THE SERVICE WILL BE UNINTERRUPTED, TIMELY, SECURE, OR ERROR-FREE
(iii) THE RESULTS THAT MAY BE OBTAINED FROM THE
USE OF THE SERVICE WILL BE ACCEPTABLE TO YOU AND
(iv) THE QUALITY OF ANY PRODUCTS, SERVICES,
INFORMATION OR OTHER MATERIAL OBTAINED BY YOU THROUGH THE SERVICE WILL MEET YOUR EXPECTATIONS.
ANY MATERIAL DOWNLOADED OR OTHERWISE OBTAINED THROUGH THE USE OF THIS WEBSITE OR THE SERVICE IS DONE AT YOUR OWN DISCRETION AND RISK AND YOU WILL BE SOLELY RESPONSIBLE FOR ANY DAMAGE TO YOUR COMPUTER SYSTEM OR LOSS OF DATA THAT RESULTS FROM THE DOWNLOAD OF ANY SUCH MATERIAL.
NO ADVICE OR INFORMATION, WHETHER ORAL OR WRITTEN, OBTAINED FROM US BY YOU OR THROUGH OR FROM THE SERVICE SHALL CREATE ANY WARRANTY NOT EXPRESSLY STATED IN THESE TERMS.
We do not guarantee that this Website is compatible with your computer hardware and software. We are also not responsible for the reliability or continued availability of the telephone lines and equipment you use to access this Website. If you are a consumer, these Terms do not affect your statutory rights or legal rights.
Liability
You acknowledge that you use this Website, including the Content, and the Service at your own risk. If you are dissatisfied with this Website, these Terms, any or the Content or the Service then your only remedy is to stop using this Website.
YOU EXPRESSLY UNDERSTAND AND AGREE THAT WE SHALL NOT BE LIABLE FOR ANY DIRECT, INDIRECT, INCIDENTAL, SPECIAL, CONSEQUENTIAL OR EXEMPLARY DAMAGES, INCLUDING BUT NOT LIMITED TO, DAMAGES FOR LOSS OF PROFITS, GOODWILL, USE, DATA OR OTHER INTANGIBLE LOSSES (EVEN IF WE HAVE BEEN ADVISED OF THE POSSIBILITY OF SUCH DAMAGES), RESULTING FROM (i) THE USE OR THE INABILITY TO USE THE SERVICE, (ii) THE COST OF PROCUREMENT OF SUBSTITUTE SERVICES RESULTING FROM ANY, DATA, INFORMATION OR SERVICES OBTAINED OR TRANSACTIONS ENTERED INTO THROUGH OR FROM THE SERVICE (iii) UNAUTHORISED ACCESS TO OR ALTERATION OF YOUR TRANSMISSIONS OR DATA (iv) STATEMENTS OR CONDUCT OF ANY THIRD PARTY ON THIS WEBSITE OR THE SERVICE, OR (v) ANY OTHER MATTER RELATING TO THIS WEBSITE OR THE SERVICE.
Please note that some jurisdictions do not allow the exclusion of certain warranties or the limitation or exclusion of liability for incidental or consequential damages. Accordingly, some of the above limitations and exclusions may not apply to you. Prohibited access
You access this Website on your own initiative and you are responsible for complying with local laws and regulations. This Website is not to be accessed in any jurisdiction where, for any reason, the publication or availability of this Website or the provision of the Service (or any part of it) is prohibited. We do not represent that this Website complies with laws in all jurisdictions. You should seek legal advice if you remain in doubt and you should not access this Website.
Force Majeure
If there is any failure or delay in performance of our obligations resulting from events or circumstances not reasonably within our control, we will not be liable or have any responsibility of any kind for loss or damage incurred by you.
Termination
We shall have the right immediately to terminate your use of this Website if we determine, in our sole discretion, that you have breached these Terms, or otherwise been engaged in conduct which we determine, in our sole discretion, to be unacceptable.
Miscellaneous
Each provision of these Terms stands alone and if any provision is, or becomes, invalid or contravenes any applicable regulations, the remaining provisions will not be affected.
You acknowledge that in accepting these Terms you have not relied upon (and that we have not made) any statements, promises or given any opinions or recommendations whatsoever that are not expressly contained in these Terms.
Our right and remedies under these Terms are cumulative and are not exclusive of any rights or remedies provided by law or by any other agreement.
If at any time we waive any breach of any obligation arising under these Terms then that does not mean we have waived any other breach, and we shall subsequently have the right to enforce all obligations.
Governing law and jurisdiction
These Terms are governed by the laws of England and Wales and you irrevocably agree that the courts of England are to have exclusive jurisdiction in relation to any claim that you may bring against us arising out of a dispute relating to these Terms, this Website or the Service.
WEB PAGE PRODUCTION:
The Local pages internet Directory can contain your web page and contact form, you don't even need to have a computer to have a web page advertisement with us. If you would like further information about a web advertisement within Local Pages please click on the link button below and complete the contact form.
Your web advertisement can explain in greater detail your products or services, show a map, advertise specific promotions, talk about what is new within your business, show pictures, logos as well as listing all your important details, i.e. address, telephone, fax numbers, e-mail etc.
Anything you can do with an expensive printed colour brochure can be achieved with your web advertisement at a fraction of the cost. It can include price tables, special offers, testimonials, list your qualifications, the list just goes on and on and is only constrained by your imagination.
For less than a local newspaper advertisement you could be advertising your business 24 hours a day, 7 days a week to the whole country.
Delivered by